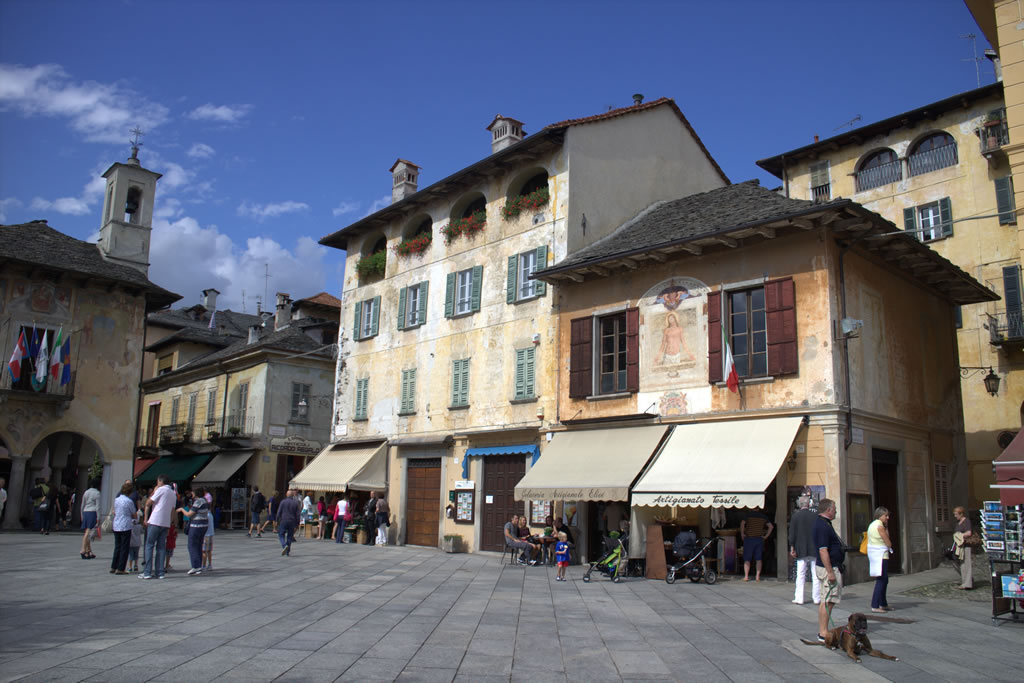 The ancient hamlet of Orta San Giulio, completely pedestrian, is characterized by narrow streets rich in noble palaces, shops and restaurants.
From the main square you can see the San Giulio Island with the Bishop's Palace, the bell tower, the Basilica of San Giulio and the Abbey of Mater Ecclesiae where the nuns live in seclusion.
Do not miss the Sacred Mount of Orta designed in 1591 and dedicated to St. Francis of Assisi (World Heritage of UNESCO).
At the top, at the end of a path sided 20 chapels that collect 376 brick statues about the life of the Saint, there is the Church of St. Nicolao.
The complex includes frescos by Morazzone, Della Rovere, Nuvolone, Legnano and Cantalupi.
Links